A vast book collection and a trusting friendship between designers and their client helped turn cramped ground-floor rooms into a sun-filled, tranquil private reading room.
Six years ago, Tao Liu and Chunyan Cai, co-founders of the Shanghai-based architecture and interior design firm Atelier tao+c, designed an apartment for a client with whom they have since become friends. At the time, the apartment brief required designing space for the client's vast, ever-increasing book collection.
In 2020, the client invited the designers to his new office located in a 1980s building on Gaoan Road in Xuhui District in the former French Concession. He asked the designers what he should do with the building's empty ground floor with its two small rooms and a glass house in the courtyard.
The designers suggested transforming the rooms into a private reading space that would bring together the client's office, his book collection, his team and his friends.
The rooms were small — the total finished size of the reading space is only 76 square metres (818 sq.ft) — and the ceilings lwere ow, and there were weight-bearing brick walls that could not be taken down.
The resulting spaces are sun-filled and open but there are also private reading rooms, a pantry/tearoom and a washroom. The openness and fluidity are achieved by reconfiguring the space, but also by using minimalist material and colour palettes.
Tao Liu and Chunyan Cai covered the glasshouse with a wood ceiling into which they cut one round and one square skylight. Oak bookshelves line the rooms and off-white travertine seating is covered with blue-green fabric.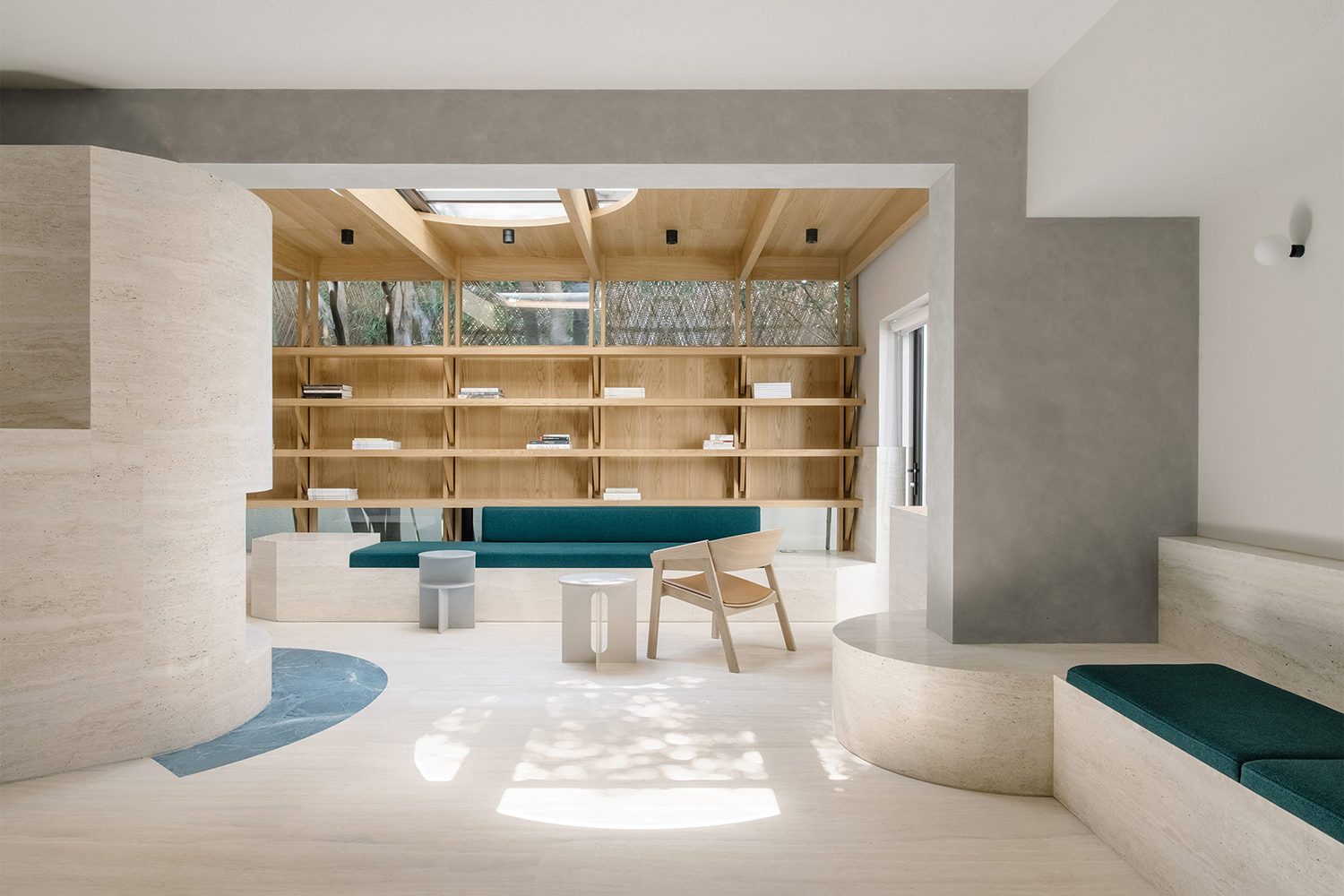 A triangular travertine structure conceals the existing pillars in the middle with two sides structured as bookshelves and one side as a fireplace.
The space can now be used for multiple purposes from quiet, private reading and study to small meetings and events. – Tuija Seipell.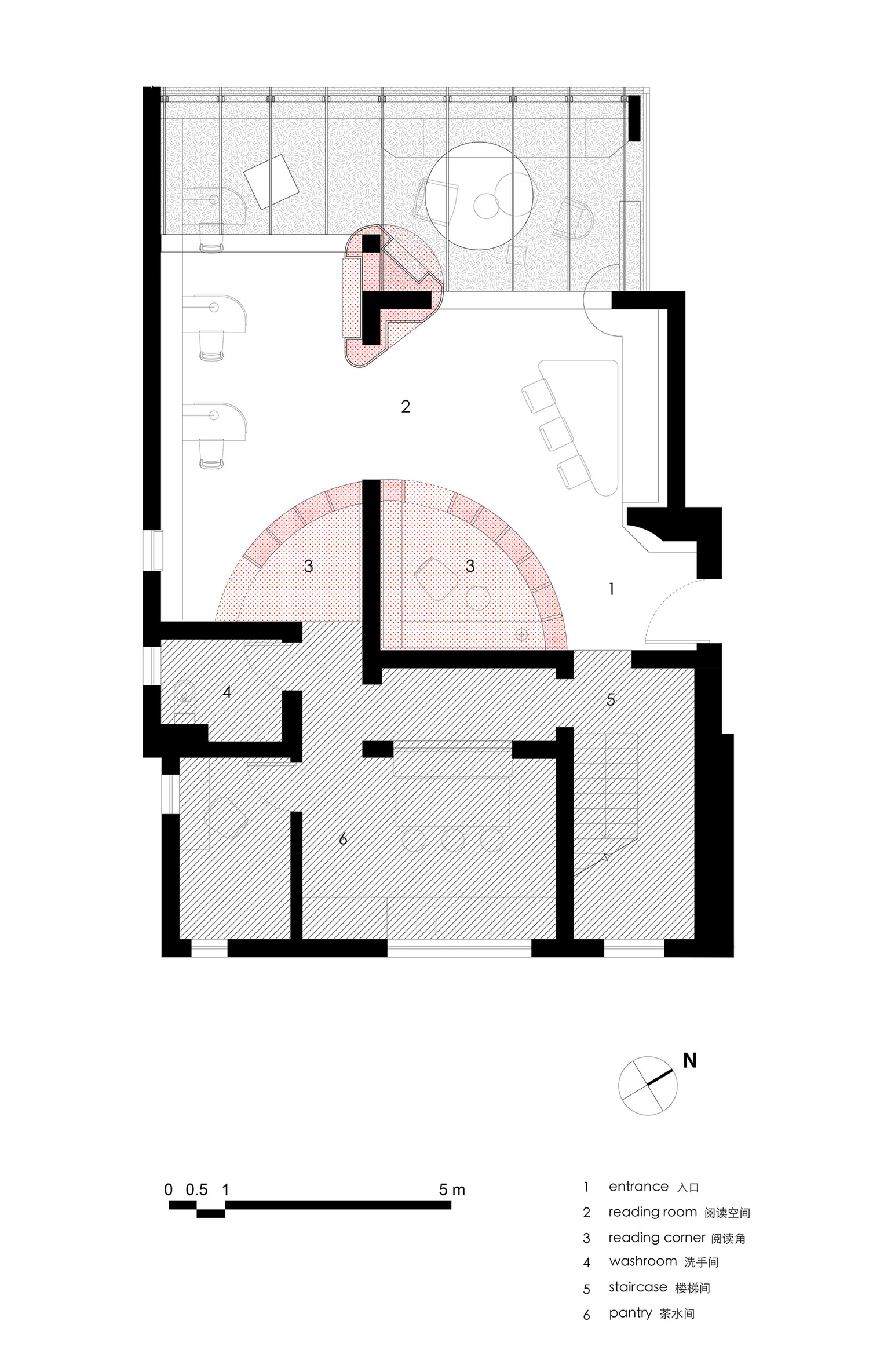 Images by Wen studio